Sunliner Habitat – A Compact Multi-Terrain Motorhome – shaking up the Australian RV market.
Posted by Sunliner | News | May 02, 2017
The Sunliner Habitat HA3 is a compact multi-terrain motorhome built on a Ford Ranger chassis.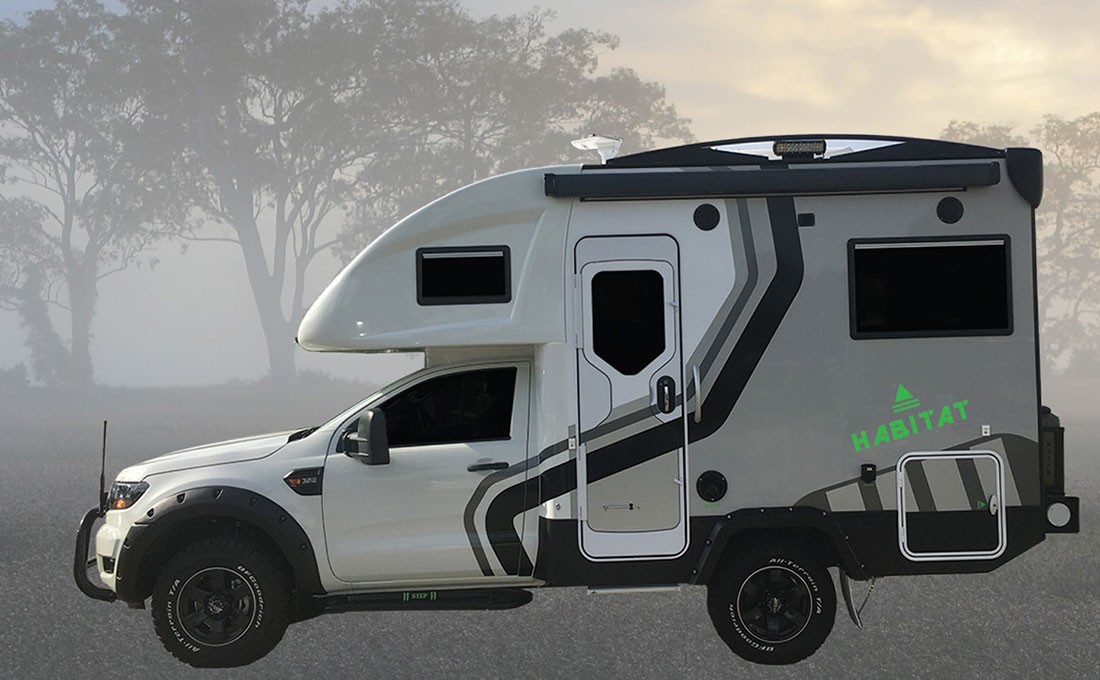 Sunliner Recreational Vehicles is excited to announce the release of the HA3, a compact self-contained motorhome built on the Ford Ranger. This new motorhome, like its bigger brother the HA1, responds to the increasingly popular free camping style of travel; providing features that enable travellers to go further and stay longer. Compact in size and big on inclusions it is sure to shake up the Australian RV market.
"The HA3 is an expansion of the Habitat series that we launched earlier this year. After the amazingly positive response to the HA1, we moved quickly to bring the HA3 into production. It's our answer to the demand for smaller more compact RV designed with free camping considerations in mind." Said Mark Griffiths, Sunliner Sales Manager.
The HA3 is built upon the Ford Ranger 4x4 cab chassis, it's length is under 6m with a height of 2.9m, making it a motorhome that feels like a passenger car to drive and park.
The HA3 is fully self-contained with toilet and shower room, kitchen, hot water service, fridge-freezer and 150 litres of fresh water. In addition, it is packed with creature comforts such as air-conditioning, diesel heater, TV, stereo with internal and external speakers.
Share this page