Currently in Stock at our Dealers
Below is a list of Sunliner RVs currently in stock in our Sunliner dealerships.
Sunliner has chosen to use a dealership network to sell its motorhomes.
This has been done, as Sunliner believe that this method delivers the best possible, localised and personalised experience for Sunliner customers.
Our dealers are, as a rule, are independently owned and operated businesses.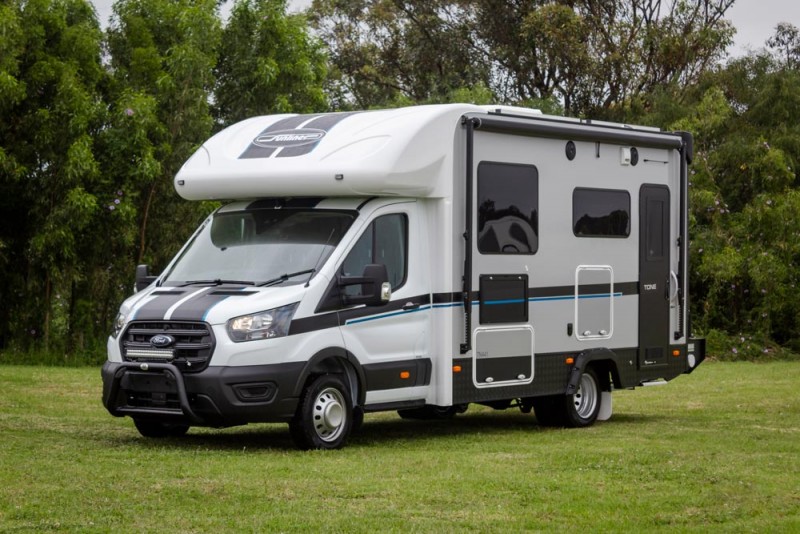 The Sunliner Tone TN441 offers a unique & innovative new RV layout on the Ford Transit chassis.
Innovative rear utility bar with a clothesline, jerry can & spare tyre.
Electric drop-down bed model.
Spacious front living & dining.
Generous amount of storage.
$187,138 Drive Away NSW

Seats:
2

Sleeps:
2

License:
C - Standard Car Licence
Features a 4 person dinette with 2 extra seat belts and a 12ft full wall slide out.
Full ensuite
Air conditioned
Sleeps 4 persons
196990 Drive Away in QLD

Seats:
3

Sleeps:
4

License:
LR