Currently in Stock at our Dealers
Below is a list of Sunliner RVs currently in stock in our Sunliner dealerships.
Sunliner has chosen to use a dealership network to sell its motorhomes.
This has been done, as Sunliner believe that this method delivers the best possible, localised and personalised experience for Sunliner customers.
Our dealers are, as a rule, are independently owned and operated businesses.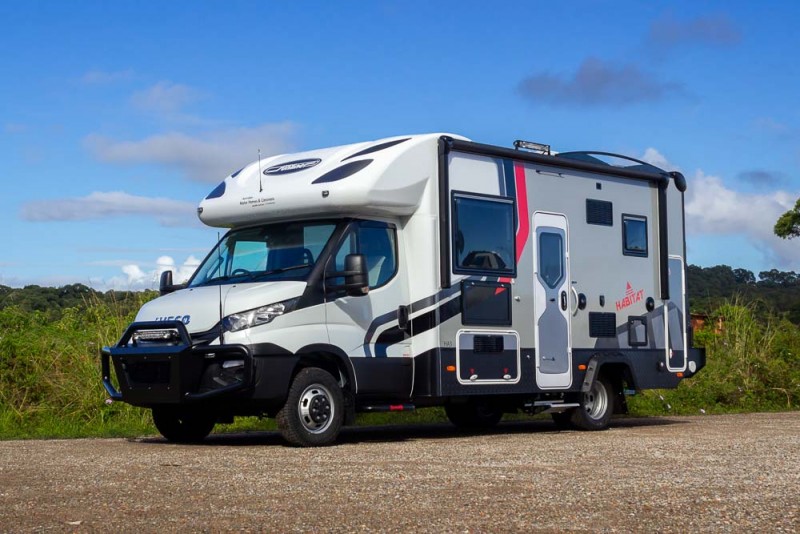 New to Sunliner motorhomes the HA5 of the Habitat Range offers a popular internal layout.
New & innovative rear utility garage plus bar.
Spacious front living & dining area with an electric drop down bed.
Iveco Daily 45C18 chassis drivable on your standard car licence.
Feature packed motorhome with all the bells & whistles.
$194,962 Drive Away NSW

Seats:
3

Sleeps:
2

License:
C – Car
Rear utility bar for bikes, motorbike etc
Drop down bed
150w solar panel
full ensuite
166990 Drive Away in QLD

Seats:
4

Sleeps:
4

License:
Car