Meet the Dealer – Sunshine State RV
Posted by Sunliner | Blog | July 20, 2018
A quick chat with Sean McEvoy at Sunshine State RV, our Queensland Sunliner dealer.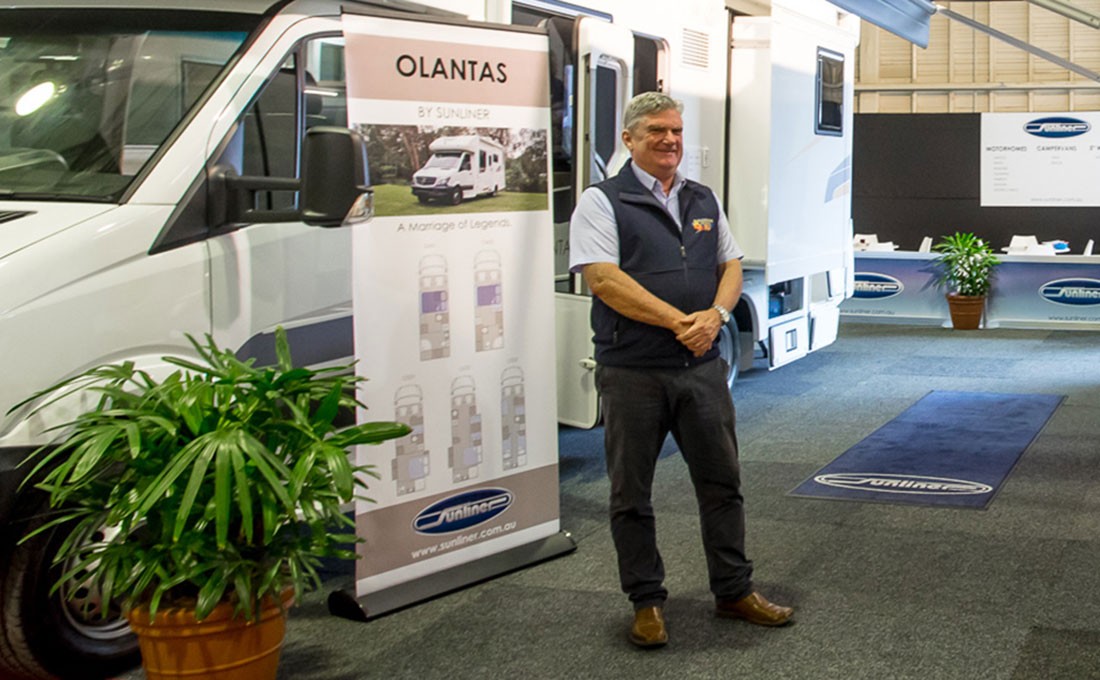 Established in 2005, on the Sunshine Coast as an exclusive Sunliner Dealer, Sunshine State RV operates from, a purpose-built location at Warana and a second showroom at Loganholme in Brisbane.
The two showrooms offer customers the opportunity to view an extensive range of new Sunliner RV's including motorhomes and campervans along with a carefully curated selection of quality used RVs.
The sales and service team at each location have many years of combined experience and are a valuable source of knowledge to help customers find the perfect RV for their travels. Visitors are invited, take a look around, have a chat and enjoy a coffee.
We asked Sean McEvoy, the Dealer Principal a few RV questions.
What drew you to the RV industry?
I have lived on the Sunshine Coast for a long time and back in the early 2000s, I was looking for a new business adventure that would combine my love of the outdoor lifestyle and my experience working with the baby-boomer market, of which I am a proud member!
Who works at SSRV?
I'm based at the Warana showroom with Clinton who also works on the sales side and Mick who does both sales and service.
In the Brisbane location, Tyrone is the guy in the charge and he is supported by Michael and Tom.
Which is your favourite Sunliner Model and Layout?
I love the space efficiency of the drop-down bed layouts and the Habitat 1 is my current favourite. I love that you can get so much into a motorhome that is just over 8 meters. The self-containment is also fantastic– you can really unplug and enjoy the serenity!
What is your favourite RV destination or event?
As I am still working, the travel that I do it for shorter time periods so my requirement a bit different from our customers. I personally love Palm Cove just north of Cairns – there is a wonderful park right on the water and some of best restaurants in Australia to choose from. A water view and a full belly is my idea of a perfect way to relax.
Final Words….
If you have any interest in the RV lifestyle pop-in and see us at one of our two locations. We have a wealth of knowledge to share and we make great coffee!
Share this page