Habitat 3 on a 4x4 Ford Ranger chassis. 270-degree security lighting, easy to drive & manoeuvre...
Over the cab bed, combo bathroom, kitchen, rear living & dining.

For more info, please contact one of our friendly sales team on (02) 4948 0433 or email us by clicking on the Make Enquiry button.
Sunliner Serial Number: HA33655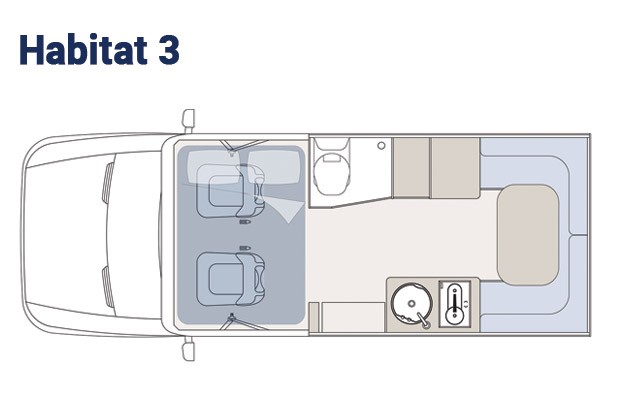 FOR SALE: $153,409 Drive Away NSW
Key Information

Sleeps
3

Seats
2

Fuel Type
Diesel

Chassis
Ford Ranger 4x4

License
Car
For sale by: Australian Motor Homes and Caravans
Location: New South Wales