VW CRAFTER 4MOTION
Posted by Sunliner | News | April 15, 2021
Sunliner welcomes the VW Crafter 4MOTION to its range.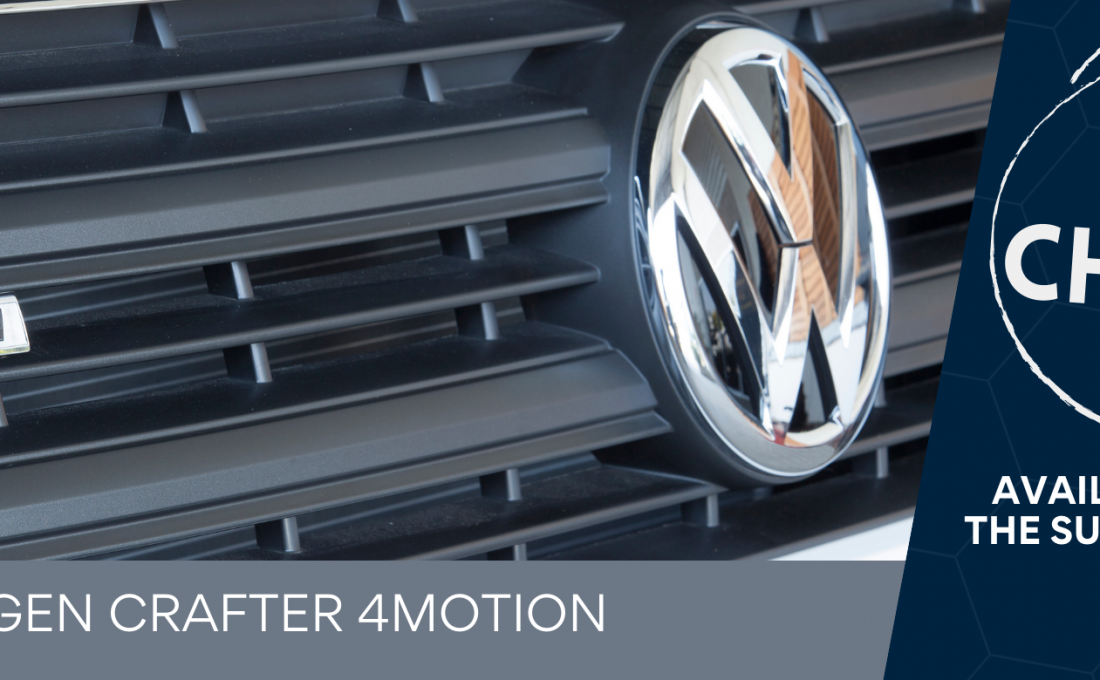 Volkswagen and Sunliner have a long history; dating back to 1974 when the Sunliner brand was established initially on the VW Kombi. Over the years Sunliner have used VW as a base chassis but have been eagerly waiting for the arrival of the Volkswagen Crafter 4MOTION all-wheel drive chassis.
With 4MOTION and the mechanical differential lock, the VW Crafter is ready for almost any terrain. 4MOTION allocates the engine's power across all four wheels as needed, preventing wheel spin and locking, while the mechanical differential lock makes starting up in adverse conditions much easier. 4MOTION all wheel drive which delivers drive to both the front wheels and the rear wheels as required. This is controlled electronically and is always effective. In addition to this All Wheel Drive System, there is a manually (on dash) operated rear differential lock system that makes both the back wheels drive, for extra traction in low speed situations.
The 4MOTION systems go beyond a 'one size fits all' approach to all-wheel drive, employing a combination of hardware and software configurations unique to each vehicle and typical purpose. The Volkswagen Crafter 4MOTION range uses the Haldex-type AWD set-up.
The Crafter 4MOTION is driven by a 8 speed true automatic transmission (with torque converter). With 174 hp (130 kilowatts), 410 nm of torque, the dual turbo diesel engine has AdBlue technology to comply with current emission standards.
Standard features as ordered by Sunliner Recreational Vehicles include front swivel seats, cruise control, reverse camera, power steering and GVM upgrade to 4.0T amongst many other features.
Currently theVW Crafter 4MOTION is available on the Sunliner PINTO range. Sunliner are currently assessing suitability of other models in the existing Sunliner range to fully capitalise on the multi terrain functionality of the 4MOTION chassis.
Share this page