Using Your Computer As A Trip-Planning Tool
Posted by Sunliner | News | August 07, 2015
I invest a lot of time (and I mean a LOT of time) researching where to take my motorhome for my next adventure.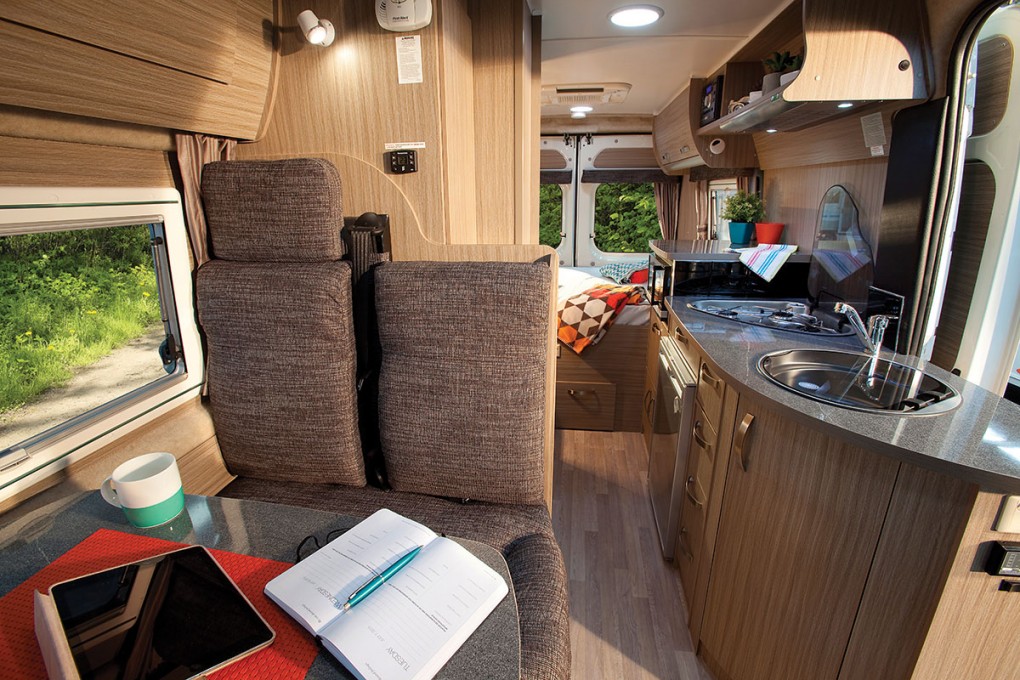 I invest a lot of time (and I mean a LOT of time) researching where to take my motorhome for my next adventure. For a self confessed "list addict" (whose greatest thrill is categorizing information and arranging logistics), there's nothing more enjoyable than sitting down with an empty calendar and an endless bucket list of places to visit! But I do understand why trip planning can seem a bit overwhelming — especially when you're visiting a new area and know nothing about the area.
How do you figure out the best sights to see? Places to eat? Cultural activities? Free camps? Caravan Parks? You could ask friends, family or Facebook for recommendations, but you may miss out on some amazing experiences if you limit yourself to what your inner circle has already done. These days, it's much easier for a do-it-yourselfer to find both the fun activities and the super deals — by employing the power of the Internet to plan a safe, successful, stress-free trip.
As a child I remember spending hours poring over my parents Map Books and imagining all the places I might visit in the future. In my 20s I tripped the globe clutching a Lonely Planet Guide. These days pulling out a paper based anything to figure out where you want to go is considered very "old school"! Now most people choose to plan a route online or via an app. The good news is that every bit of information contained in those old foldout relics is now available with just a click of the mouse.
A good place to start is with what you'd like to see or do — I personally prefer to pick my destinations first and then plot my route based on those stops. For example a trip that combines my love of boutique wineries and regional produce in southern NSW will provide a great starting point for creating a trip plan.
Trip Advisor, Wiki Camps and the Australian Good Food Guide all offer free websites or apps — where you can hunt up trip suggestions by location or type of activity, read other users' reviews of local hotspots, and find those experiences that best suit your tastes. Or if you have a general idea of a place you'd like to visit (like "I'm going to be in Canberra in October"), a Google search will pull up millions ( MILLIONS) of web pages offering travel advice — everything from official visitor/convention bureaus, to individual attraction sites, to personal travel blogs. If that's too much for your brain to process, try sticking with just the first screen of results — you should still be able to find plenty of options without going into information overload mode.
The nice thing about the Internet is that it also allows you to move beyond typical tourist attractions. I usually prefer to escape the crowds by taking the road less traveled, so a website like Lonely Planet can point you toward some amazing places that most of the rest of the world ignores — cool little towns that have managed to keep out the chain fast food stores, beautiful "hidden" natural areas, artist colonies filled with intriguing galleries and great coffee.
I also recommend checking out some of the regional event listing sites for interesting seasonal entertainment. And there's something out there for everyone in this great southern land — whether you like food/wine, live music, the local Country Agriculture show, ethnic celebrations, country races, or something a little more weird (like the Elvis Festival in Parkes, the Pumpkin Festival in Collector, the Camel Cup in Alice Springs, or the Windorah International Yabby Races).
Atlas Obscura is a favorite for hunting out the weird and truly tacky tourist attractions that Australia does so well, I'm talking about things like Crocodile Harry's underground nest and dugout or anything big like the Big Beer Can — my idea of heaven!
Of course some of the best experiences you will have travelling will be totally unplanned or researched. Have a chat at the pub or servo and see if you can dig up has a recommendation that "only the locals know" and keep your plans flexible and your eyes open.
Happy travels
Candice
Share this page