Switch Up A New Colour
Posted by Sunliner | News | May 24, 2017
Sunliner RVs popular Switch series gets a new natural colour option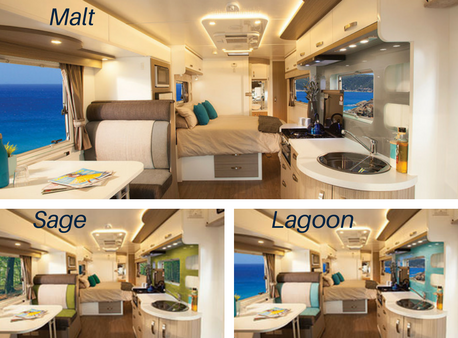 The Sunliner Switch series is one of our most popular. A great range of layouts and bold contemporary interiors are what sets a Switch apart. A signature of the Switch is the way colours are used through out the motorhomes, from three toned upholstery and acrylic splash backs and feature panels.
In 2016 Lagoon blue or Sage green have been the colour choices available in the Switch series and for 2017 we have added the earth-toned Malt colour.
Still keeping the simple sophisticated Switch look, a Malt coloured Switch offers a more neutral palate perfect for adding your own style through accessories.
Share this page