Sunliner's new line up of luxury RVs for the discerning traveller.
Posted by Sunliner | News | March 03, 2016
Sunliner Recreational Vehicles has completely re-invented their motorhome line up.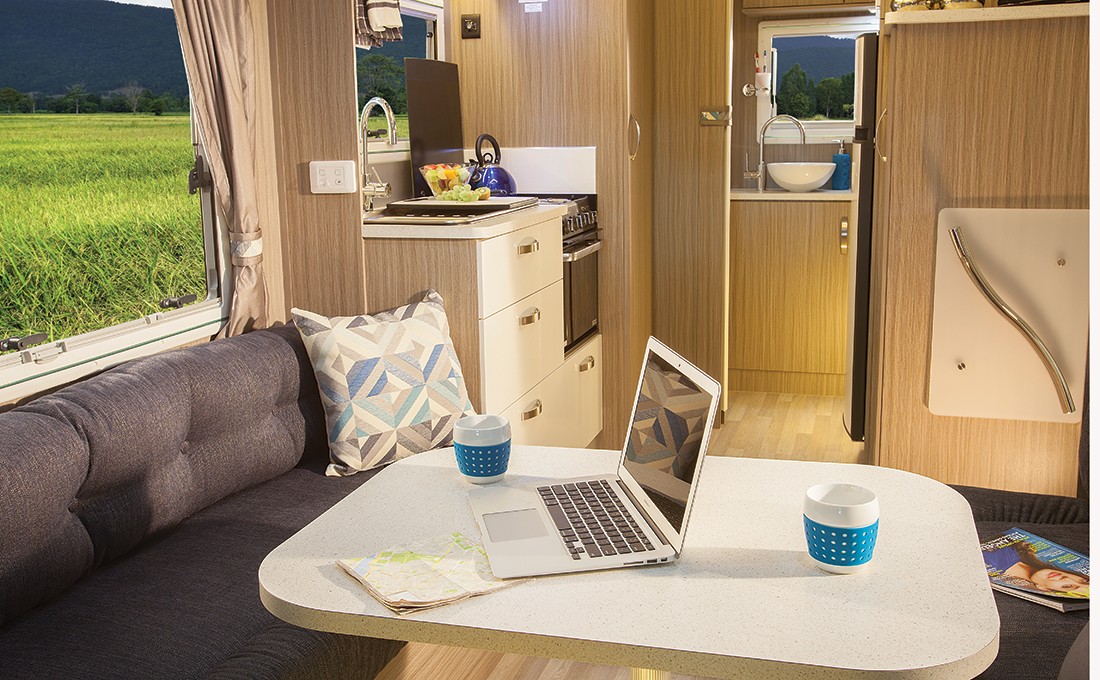 At the Victorian Caravan Camping and Touring Supershow on Wednesday 24th February, Sunliner unveiled its new Navian series motorhome along with the updated Pinto series and the recently released Switch motorhomes. Also on display was a preview of the new Monte Carlo that will be released in March 2016. These initiatives ensure that Sunliner Recreational Vehicles maintains its position as offering the most extensive range of RVs available in the Australian and New Zealand markets.
Sunliner offer two campervan series and five different motorhome series, each with a variety of floor plans; in total 39 impressive layouts. Starting from a 4.7m Vida Pop-Top campervan retailing at $65,000 through to a 9.5-meter Monte Carlo motorhome. Sunliner commits to offering beautiful RVs of every size for the discerning traveller.
"We have spent the last six months listening to our customers and our dealers," commented Nick Hunter, General Manager of Sunliner Recreational Vehicles. "We carefully reviewed our line up, consolidated and upgraded some popular layouts under the Switch banner and rejuvenated the popular Pinto. After much deliberation we have discontinued the Holiday series but are excited to release the Navian series; a range of luxury mid-sized and fully inclusive motorhomes. We are delighted with the new Sunliner range and think our customers are going to love it too."
On the Sunliner Stand (stands 366 &367);
Navian Motorhome Series
The ultimate in mid-sized luxury motorhomes. The Navian is fully equipped, as standard with an extraordinary array of equipment and options. Customers are also invited to make a number of individual interior design decisions so that their Navian can truly be tailored to their unique needs.
Pinto Motorhome Series
The Pinto series of compact motorhomes has had a facelift with a new look both on the exterior and interior. The upgraded standard features now include bluetooth lighting, external BBQ fitting, solar panel and roll out awning.
Monte Carlo Motorhome Series
Visitors to the Sunliner stand will be treated to a preview of the flagship of the Sunliner range, the Monte Carlo, ahead of its official launch date on the 18th of March. The Monte Carlo sits in a class of its own. Fitted to the highest standard of uncompromised luxury, measuring over 9 meters in length and loaded with the latest technologies available, Monte Carlo is the "no compromise" RV for the most discerning traveller.
Switch Motorhome Series
The Switch was released in September 2015 to critical acclaim. Positioned as the "entry-level" motorhome for the Sunliner range, this motorhome has a reduced list of standard inclusions but certainly delivers on style and personality. The response from customers has been equally positive with record orders placed within the first 6 months since release.
Campervan Series
Sunliner started its own RV journey back in 1974 as the manufacturer of the now iconic Sunliner Pop-Top Camper, so it wouldn't be a show without a Sunliner Campervan. On display will be the still cool 21st century pop-top and the bigger full Rialta campervan.
The Sunliner range will be on display at Melbourne Caravan, Camping and Touring Supershow, Stand #366 + #367, Melbourne Showgrounds, VIC. From the 1st of March the new Navian and updated Pinto vehicle will be available at Melbourne RV, Bayswater, VIC, for review.
Share this page