Meet the team at Sydney RV
Posted by Sunliner | News | May 29, 2015
Meet the team at Sydney RV one of our Australian Sunliner dealers.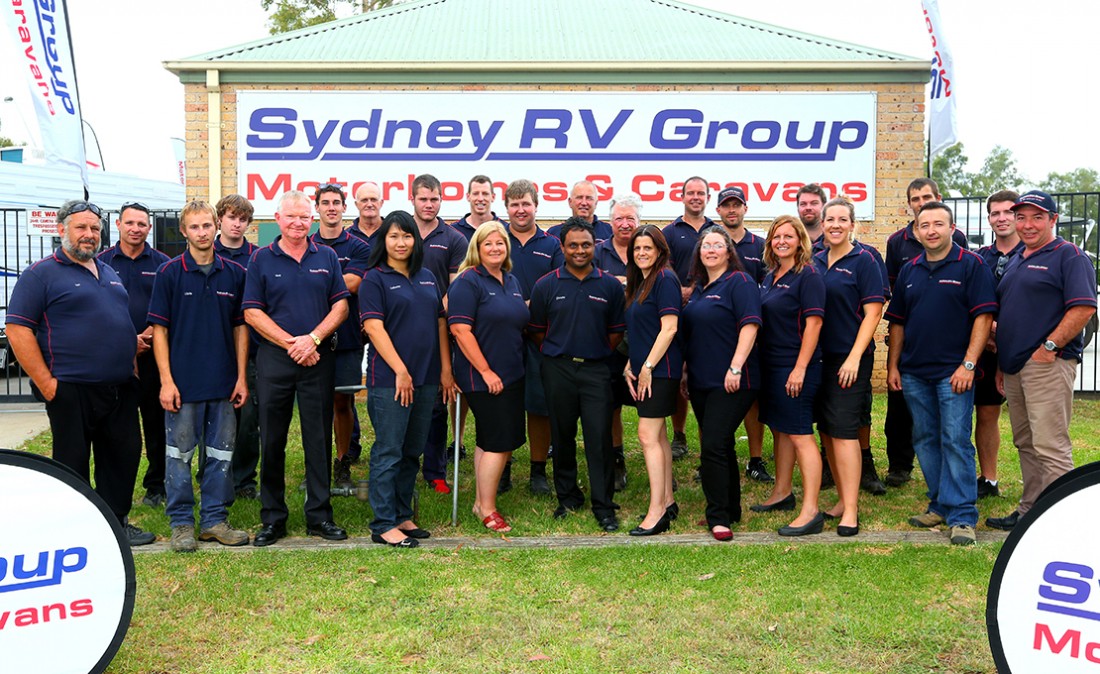 The Pearce Family founded Sydney RV Group in 2005. In 2008 a dealership premises in Penrith was found and the commencement of Sydney RV Group; Penrith Super Centre began.
Norman Roe joined the team 3 years ago bringing to the business more than 25 years of motorhome sales and technical experience. In the last 18 months the business has tripled in size and has developed to include a large Service Centre with fully trained technical staff and accessory showroom; Caravan & RV World, which are all easily located in the one premises.
Sydney RV Group is located conveniently close to all major motorways and we buy and sell vehicles across the whole of Australia, to many overseas visitors and welcome trade ins.
Our team of trained serviced technicians has an exceptional record for servicing motorhomes and caravans of all kinds. Our highly skilled staff are also available to fit after market accessories to Sunliner Motorhomes.
TOP TIP
Even when you're not travelling, test all of you appliances on a regular basis, regularly clean the outside of the vehicle AND keep up your regular vehicle services.
Come on in and see the Sydney RV team, located at 13 – 22 Lemko Place Penrith NSW, Phone: 02 4722 3444
Share this page