Hiking Day Pack - Essentials
Posted by Sunliner | Blog | July 20, 2018
Hiking, Bush Walking, Tramping (it's a Kiwi thing) – whatever you call it is a popular activity for the RV community. It is one of the joys of travelling into beautiful "uncivilised" natural world.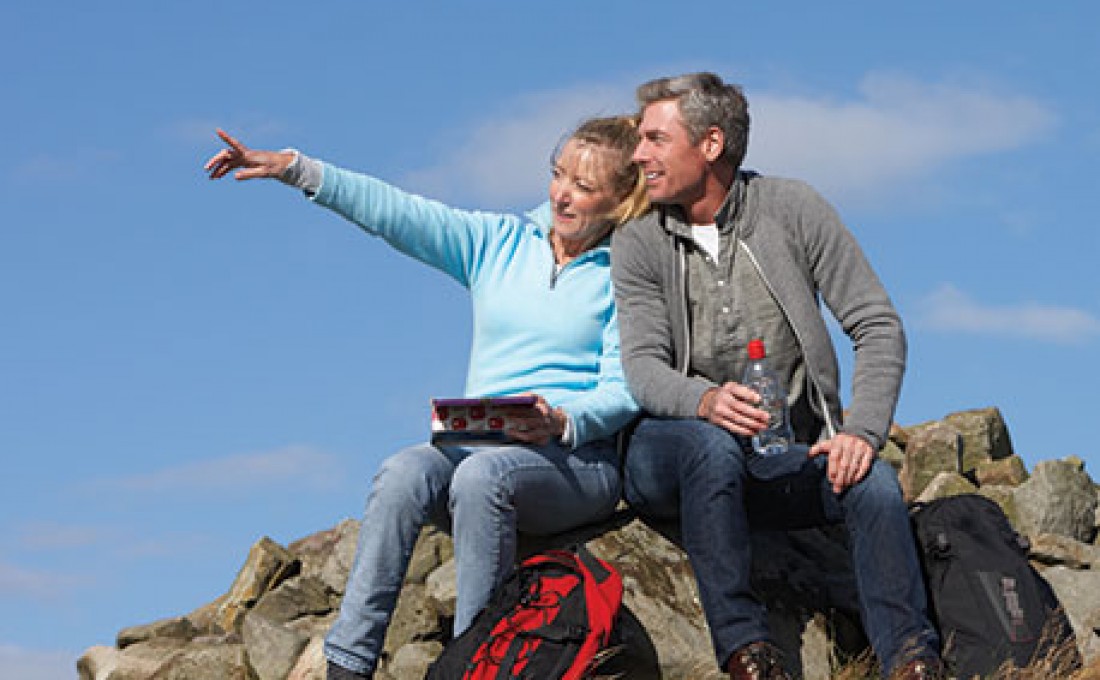 To enjoy this experience, and to be prepared for some of the surprises that Mother Nature can create, it is a good idea to be properly equipped even for a simple 1-hour walk.
We are lucky enough to have a number of experienced hikers amongst the Sunliner team so we have put our collective experience together and came up with a list of what we take with us in our day packs for short day hikes.
First and foremost you will need a good quality Day Pack (20 – 35L in size). This is an investment piece of equipment, so go to a specialist outdoors store, ask for assistance and get "fitted" for one that is fitted to your size and torso length. Look for good wide straps that are padded and adjustable and zips and fastenings that are good quality and open and lock into place easily.
In addition to the survival kit (detailed in this separate story - here), which you should always carry as "good to have, hope I never have to use it" survival insurance, we recommend the following items to place in your Day Pack for a hike.
Water– hydration – How much water will depend on the weather, the type of terrain, how long you will be hiking etc. But a minimum of 750ml per person is what we take with us.
Sun Protection– Sunblock, sunglasses and a quality broad-brimmed hat are essentials in the outdoors of Australia and NZ.
Insect repellent– Another antipodean essential.
Food – A few protein/ energy bars as a minimum, but plan ahead for lunch and snacks keeping in mind the weight you be carrying. We also like to have a bag of homemade trail mix in a pocket that easily accessible.
First Aid Kit– A small lightweight "adventure" kit. A good outdoor store will sell one that is stocked with supplies required for your common outdoor small injuries.
Pack Cover– a rain cover for your backpack to keep everything dry. They also make a good ground cover if you need to sit down on a damp/ wet surface. These are pretty inexpensive and have saved us on more than a few occasions. TOP TIP– choose a high-vis colour such as orange just in case it needed to help locate you.
Clothes– Just in case the weather turns wet/ cold or you end up out overnight. We carry with us; a long-sleeved thermal mid-layer top, a beanie, spare thermal socks, and a lightweight rain jacket and pants. TOP TIP: We keep these vacuumed into individual zip lock bags in our pack.
Mobile Phone– You may want to escape the modern world on a hike but a mobile phone is an essential device for getting help if you need it (in most cases you can get a minimum of SOS coverage) and it also acts as a good camera. TOP TIP: turn the phone to "aeroplane" mode so you can enjoy the convenience without the calls and messages!
Share this page