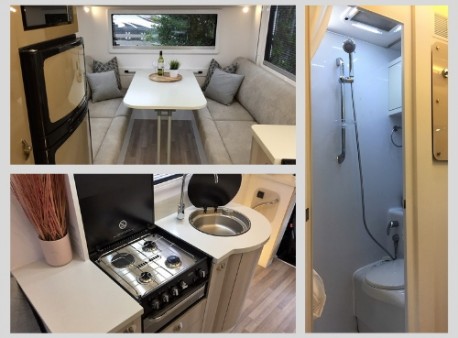 Three Only - Excess Stock Must Go
We have three Renault Master chassis-based Switch S441 that are excess stock that we need to sell by the end of September. We are selling these three units only at the wholesale price of $111,000 + on road costs – that's a saving of over $14,000. These vehicles must be ordered before the end of September 2019.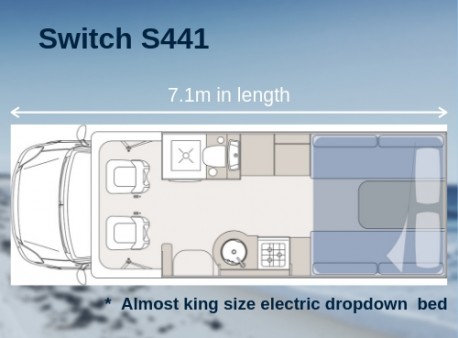 One of Our Most Popular Compact Motorhomes
They say you can't have everything, but the Switch S441 gets pretty close. At only 7.1m in length, it is compact on the road making it easy to drive and park.
The rear electric drop-down, almost king-size, the bed is positioned above a large u-shaped dining/ lounge area and makes double use of your indoor space. Sleep in your own bed every night – wherever your journey takes you.
Fully self-contained with a 150w of solar, 100ltrs of freshwater and a full bathroom and kitchen, you have the greatest luxury of all, choice! Free camps, caravan parks, pub camps, national parks or visiting friends, wherever your journey takes you, you have everything you need to relax and enjoy your adventure, safely and in comfort.