Sunliner Habitat – Now there are three!
Posted by Sunliner | News |
Sunliner RV Habitat series now has three layouts on three chassis, the Iveco Daily 70C, 50C and the Ford Ranger.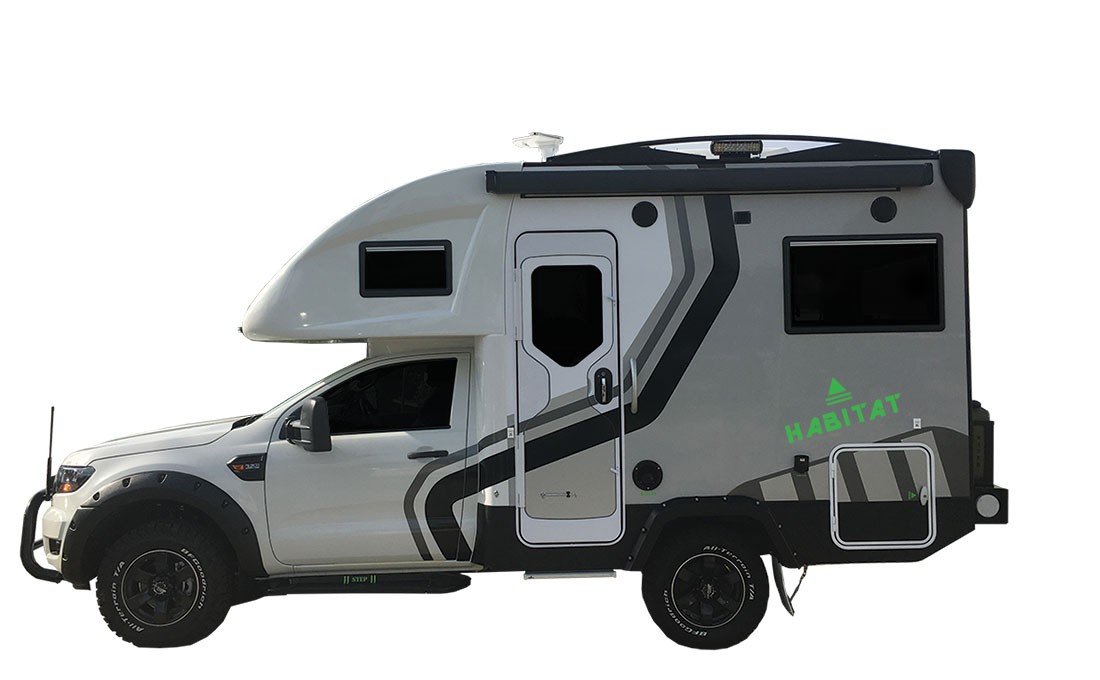 The Sunliner RV Habitat series has taken the Australian RV market by storm. To meet demand Sunliner has added a third layout. Drumroll, please………..
Habitat - HA1 - Iveco Daily 70C $204,990 Drive Away
Habitat - HA2 - Iveco Daily 50C $175,990 Drive Away
Habitat - HA3 - Ford Ranger $144,990 Drive Away
The HA1 on the Iveco Daily 70C has a GVM of 6500kgs, this does require an LR driving license and provides for an incredibly generous payload of approx. 1600 + Kgs.
The HA 2 is has a dual rating and which means Sunliner can produce with a GVM of either 4495Kgs or 5200Kgs. This makes it possible to drive the HA2 on a standard car license at the 4495kgs rating.
The HA3 is built on the popular Ford Ranger 4x4 XL chassis. With two sleeping options, above the cab and in the rear lounge, coupled with a 300Kgs GVM upgrade, makes the HA3 is a very flexible compact RV.
Share this page