Show Wrap Up - NSW Caravan and Camping Supershow April 2015
Posted by Sunliner | News |
A wrap up of the Sunliner experience at the NSW Supershow 2015.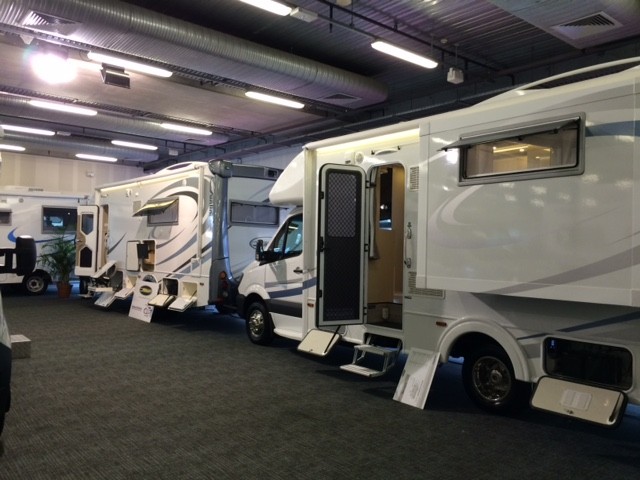 And we are done for another year. The Sydney Show is undoubtedly one of the biggest events of the year for Sunliner.
We were spoilt with great weather; the biblical efforts of the following week holding off until after we had packed up on Monday thank goodness. A steady crowd through the gates keep the Sunliner stand was buzzing from morning to night and provided us the opportunity to meet so many of the NSW based member of the Sunliner family.
Our Vibe and Pinto models received a lot of attention with the drop down bed concept really capturing the imagination of many looking for a compact Motorhome with out having to sacrifice living and sleeping space.
One of the stars of the show was new Sunliner Vida 251. At 7.2 meters in length with a slide out bed and dinette, a full ensuite and priced at a show special price of $139,900, this is a fantastic entry-level motorhome.
The special Holiday 601 with all its bells and whistle became an instant favourite with both serious motorhome shoppers and the "one day" dreamers. The 601 is 8.5meters in length and has an enormous list features and extras. Base don demand we have stepped up production of this model and getting them out to our dealer network over the next two months. If the response at the show is a guide these Motorhomes will be moving quickly, so give your local dealer a call and book a tour.
With a few days off to rest and recover our attention now turns to the Brisbane show, 3 – 7 June. We are planning on bringing 12 vehicles up to this event. So to all our Queensland based friends – mark your calendar and we hope to see you in a few weeks.
Cheers,
Mark - National Sales Manager
Share this page