The 412 variant of the Sunliner Pinto has a lot to offer in the way of creature comforts for a new motorhome. Compact in size, you shouldn't let this fool you as the Pinto 412 comes equipped not only with an ensuite bathroom but a large living & dining area as well as an electric drop down bed.

Built upon the Iveco Daily 35 chassis with a turbo diesel engine and automatic transmission, driving the Pinto on your standard car license will be a breeze!
For more information please contact one of our friendly sales team on (02) 4948 0433 or email us by clicking on the Make Enquiry button.
Sunliner Serial Number: P4123591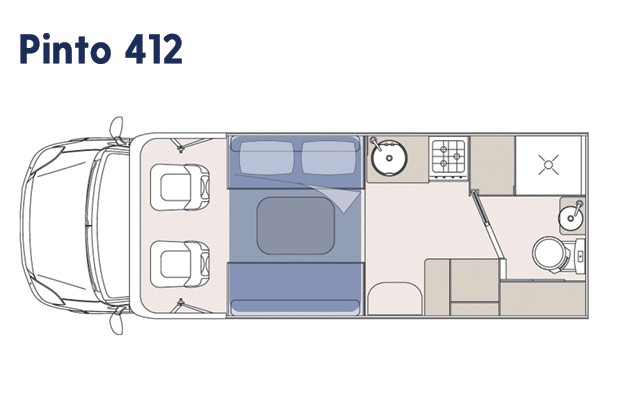 FOR SALE: $149,990 Drive Away NSW
Key Information

Sleeps
2

Seats
4

Fuel Type
Diesel

Chassis
Iveco Daily 35

License
Car
For sale by: Australian Motor Homes and Caravans
Location: New South Wales